Coal reserves and quality in Indonesia
According to the data of BP (formerly The British Petroleum Company plc), Indonesia's coal reserves proved were about 22 billion tons in 2017, which ranked the tenth in the world and accounted for about 2.2% of the global reserves.
Among which the reserves of anthracite and bituminous coal are 15 billion tons, and the reserves of sub-bituminous coal and lignite are about 7.53 billion tons.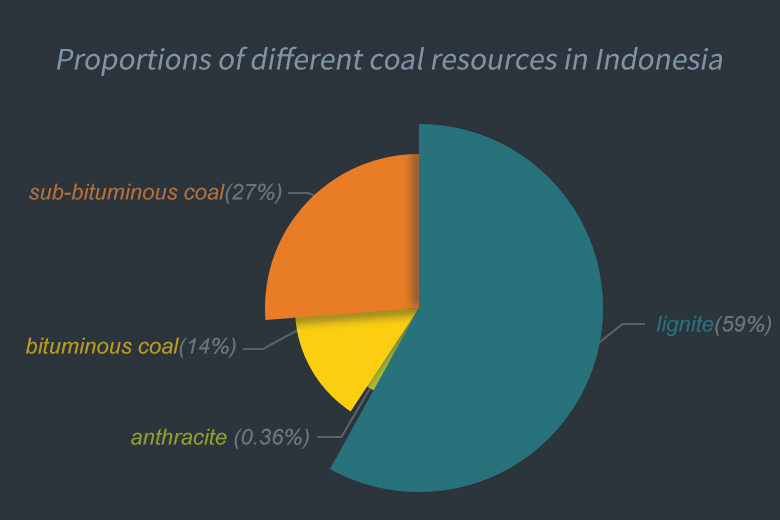 Proportions of different coal resources in Indonesia
In 2017, the ratio of Indonesia's coal reserves is 49, which means that the coal reserves in Indonesia can be exploited for about 49 years at the current rate. The ratio is apparently lower than the global level of 134.
However, with the improvement of exploration technology, it is predicted that more coal reserves will be exploited in the future. And the Indonesia government estimates that the potential coal reserves are about 90 billion tons.
According to their calorific value, the coal can be classified into three grades of high-quality, medium, and low-quality.
Indonesian coal is dominated by medium (6100 to 7100 Kcal/kg) and lower grades (less than 5100 Kcal/kg), accounting for 62% and 24% respectively. High-quality bituminous coal or coking coal with a calorific value greater than 7100kcal/kg accounts for only 14%.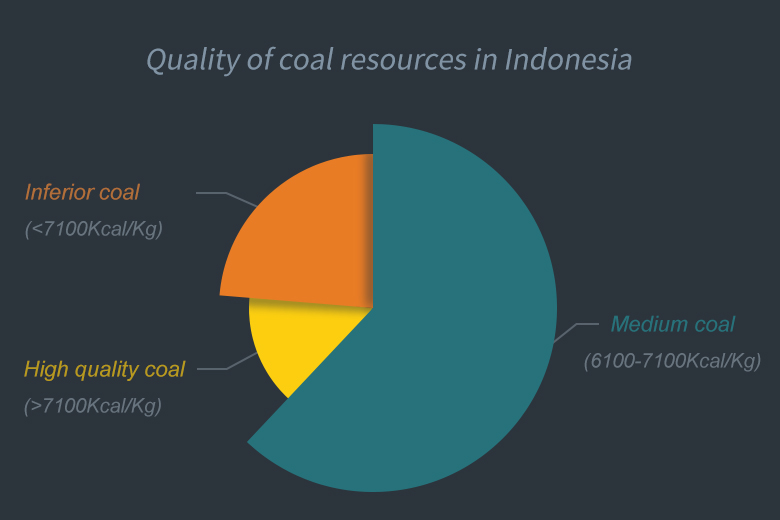 Quality of coal resources in Indonesia
Export trade and future export situation
Indonesian coal resources are shallowly buried in depths of a few meters to tens of meters, so the mining costs are relatively lower.
In addition, Indonesian coal mines are generally located in the coastal or inland river, with the advantages of railway transportation and convenient water transportation. Therefore, Indonesian coal exports to Asian countries have great advantages and are the world's largest exporter of thermal coal.
Indonesian coal exports have continued to decline since 2011. Especially during the trough of the global coal industry from 2014 to 2015, there has been a negative growth for a long period.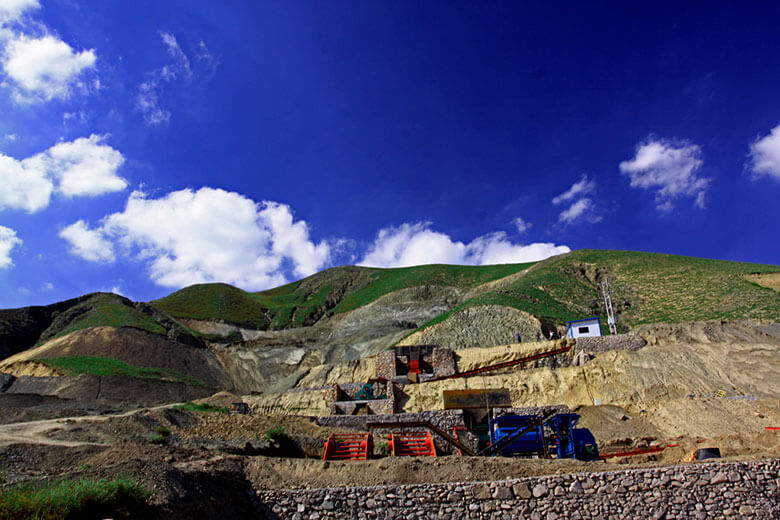 Rich coal resources in Indonesia
As the industry recovers, coal prices rebound and coal production resumes positive growth in 2016. According to data released by the Indonesian National Bureau of Statistics, Indonesia exported 390 million tons of coal in 2017, an increase of 1.96 million tons from 2016, and an increased rate of 5.4%.
From the perspective of exporting regions, the demand for coal in Indonesia's surrounding Asian countries is huge. The surrounding countries are the main coal consumer, accounting for more than 70% of Indonesian total coal exports, followed by Europe and the Americas. The main export targets of Indonesian coal in Asia are India, Japan, China, and South Korea.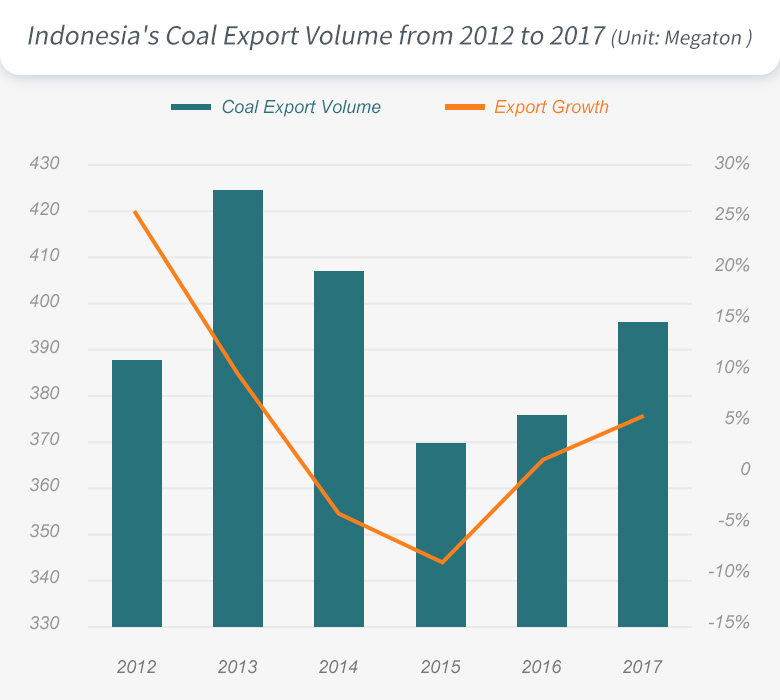 Indonesia's coal export volume from 2012 to 2017
In recent years, Indonesia's GDP growth rate has remained at around 5%. The rapid economic growth and improvement of people's living standards require cheap energy support. Indonesia's own energy consumption is in great demand.
2019 is the final year of the government's 3.5-trillion power plant plan. The Indonesian government expects that coal consumption will be increased significantly from 120 million tons in 2015 to 240 million tons in 2019.
Common equipment for coal processing
Crushing equipment
To reduce the pollution caused by coal to the atmosphere during combustion, it is necessary to effectively crusher the coal.
Jaw crusher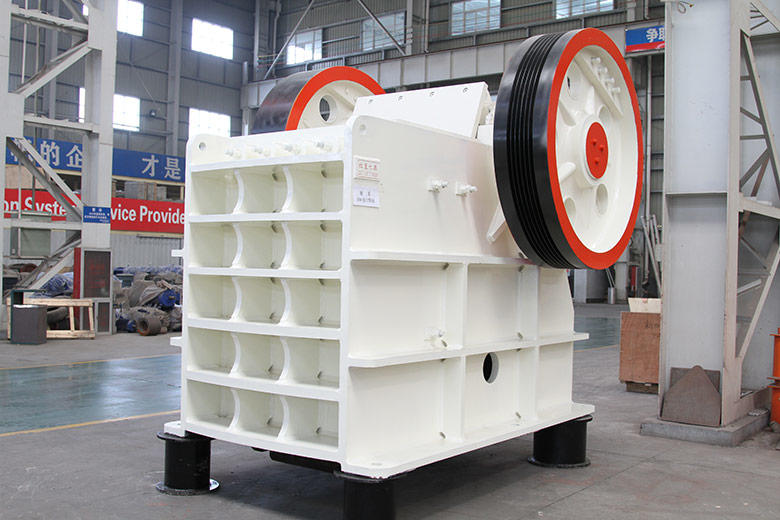 Coal jaw crusher
HD jaw crusher: the equipment is upgraded on the basis of the traditional jaw crusher, which has higher technical content. It is the high-performance coal crushing equipment jointly developed with the German technicians.

During the coal crushing process, not only the capacity and output of HD jaw crusher are greatly improved, but also the quality and granularity of the finished product are excellent.
Hydraulic jaw crusher: The equipment adopts hydraulic protection device, and also belongs to the commonly used jaw crusher for coal processing. This equipment is safer and more reliable and has good crushing performance.
Hammer crusher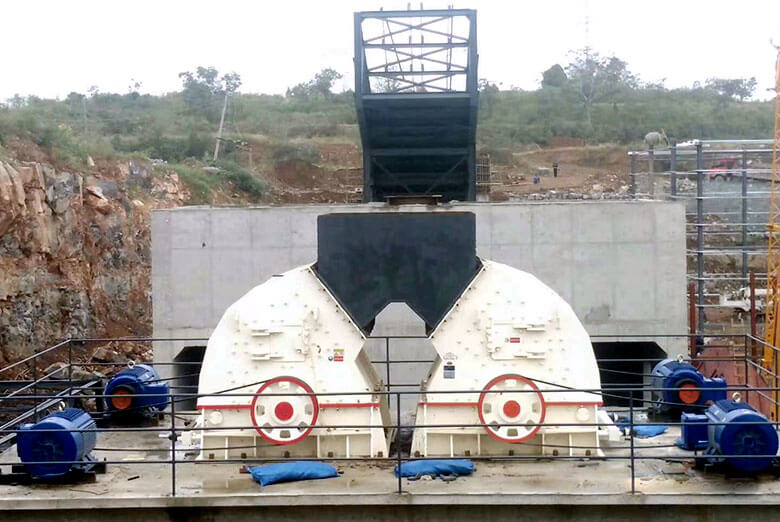 Hammer coal crusher
The hammer crusher is a primary crusher that directly crushes materials with a maximum feeding size of in the range of 600 to 1800 mm, and the discharging size to 25 or less. The compressive strength of the material should not exceed 100 MPa and the moisture content is less than 15%.
Therefore, the hammer crusher has a good crushing effect on coal, and the crushing ratio is large (generally 10 to 25, the highest is 50). And the production capacity is high, the finished product is uniform, the excessive crushing is rare, and the energy consumption is low.
Roll crusher
Double roll coal crusher
There is no requirement for water content when the double roll coal crusher crushes coal. Therefore, the amount of dust in the coal crushing process is extremely low, it will prevent the environment from pollution, and the machine will not be blocked due to excessive moisture.
HXJQ roll crusher is equipped with a hydraulic automatic retracting device. When the material is in large pieces that cannot be crushed, it can be retracted by itself, avoiding damage to the machine and prolonging the service life of the equipment.
Grinding equipment
Raymond mill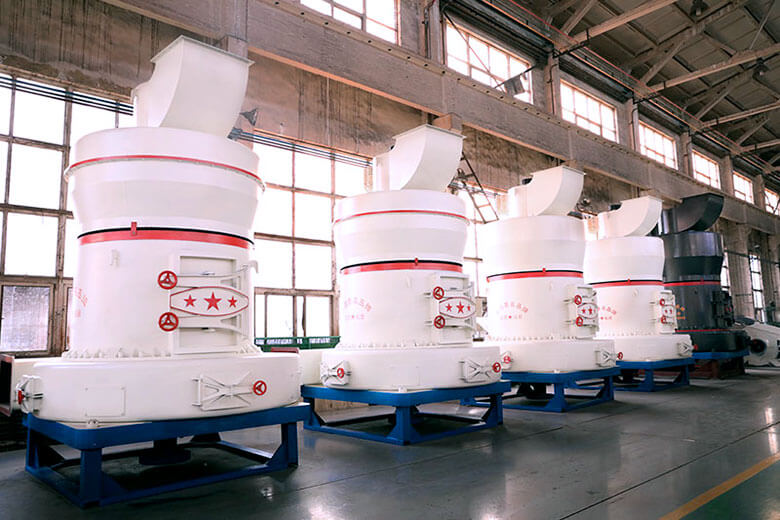 Raymond mill for coal
Raymond mill is widely used in the pulverized coal production line. Coal is brittle and its hardness is relatively low, so the commonly used milling equipment is the Raymond mill, which can grind the material to between 80 and 325 mesh.
It has a great performance in processing fineness. All the particles of the finished product are fine and uniform, and the screening rate is 99% as high as possible.
Coal mill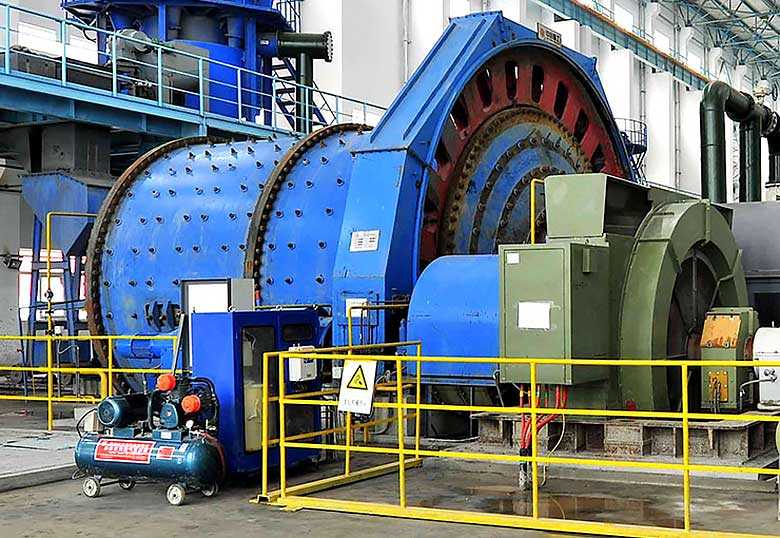 Coal mill for sale
The main function of the coal mill is to crush and grind the coal into powder. The ground coal powder is the main fuel of the coal powder furnace. The coal mill plays an important role in this process. According to its working principle, its full name should be called wind sweep coal mill.
The coal mills produced by HXJQ Ming Machinery are divided into low-speed coal mill, medium-speed coal mill and high-speed coal mill.
The most obvious contrast between the three types of coal mills is that the low-speed coal mill is more suitable for grinding high-hardness anthracite, and the medium-speed and high-speed coal mill is more practical for grinding coal with less hardness.
The HXJQ coal mill has high output, low energy consumption, good wear resistance, and is environmentally friendly and there are a variety of models that can be available.
Briquetting equipment
Coal briquette machine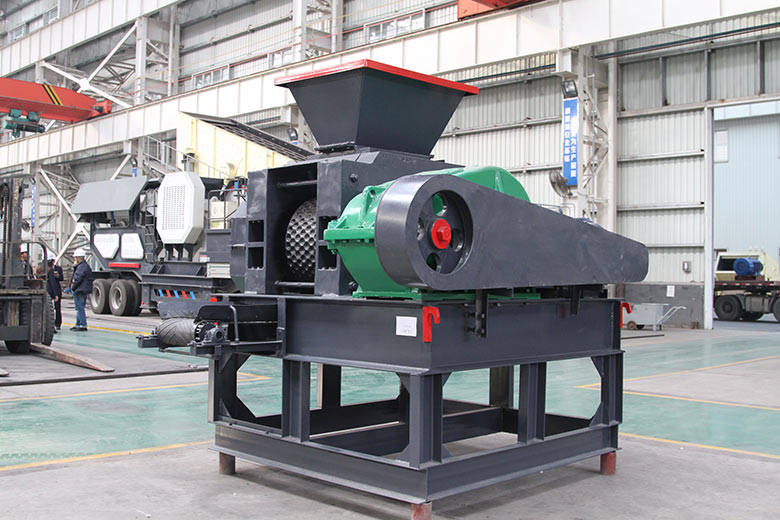 Coal briquette machine
The coal briquette machine is mainly used to press powder or granular coal into a spherical shape. Particles and powders are often difficult to form, but they can be formed quickly and stably by a briquette machine.
The HXJQ briquette machine is divided into a variety of types according to their process techniques, such as coke powder molding, pulverized coal molding, desulfurization gypsum molding, dry powder molding, etc.
The coal briquette machine runs fast, and it has large output and is easy to operate. It can produce briquettes, cokes and other shaped products with a diameter within the range of Φ85 to 150 mm by replacing different kinds of molds.
Fully enclosed briquette machine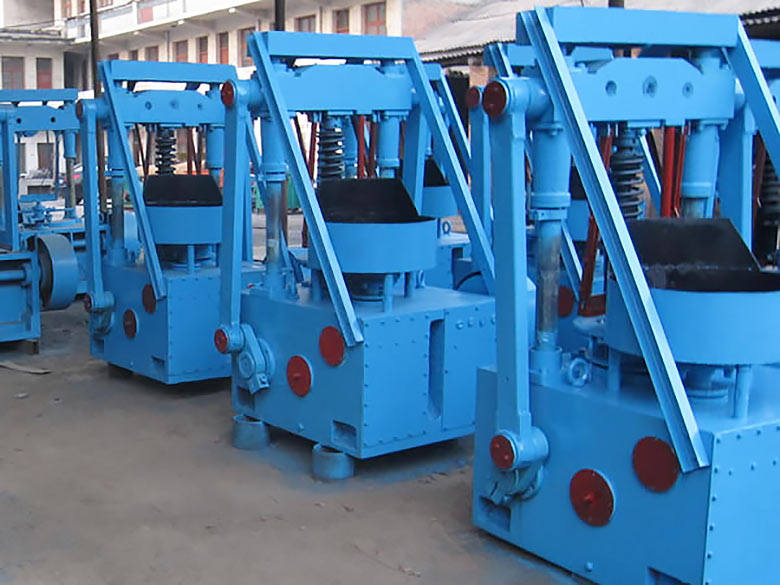 Fully enclosed briquette machine
According to different coal quality and users' habits, the fully enclosed briquette machine can provide users with different molds in different specifications such as pore diameter, number of holes, the outer diameter of coal, power and other technical parameters.
It can produce the new type of ignition honeycomb coal and quick-burning honeycomb coal, straw honeycomb coal with a production speed of up to 45 blocks per minute or even higher.
The above are the main types of equipment used in the coal production process. In addition to the above equipment, HXJQ Mining Machinery also provides hoppers, reducers, blowers, electromagnetic vibrating feeders, pulse dust collectors, pipeline devices, collection cyclones, classifiers, mufflers, etc., which can form a complete coal processing production line.
Indonesia has a wealth of coal resources. If it can make full use of these resources, it will definitely have a profound impact on the country's development and people's lives. If you have any needs or questions in this regard, please consult the HXJQ Mining Machinery and we will answer you as soon as possible.