Generally speaking, infrastructure construction is significant in transportation, airports, ports, bridges, telecommunications, hydraulic engineering, water supply, drainage and gas supply, electricity supply. It also provides invisible products and serves the department of science, education, culture and health.
It is the common foundation for the production and life of all enterprises and residents, and it is the guarantee for the normal operation of urban main facilities. So it is not only an important condition for material production but also for the reproduction of the labor force.
Infrastructure can generate total social demand and national income several that times the amount invested. The perfect infrastructure of a country or region is an important basis for its long-term sustainable and stable economic development.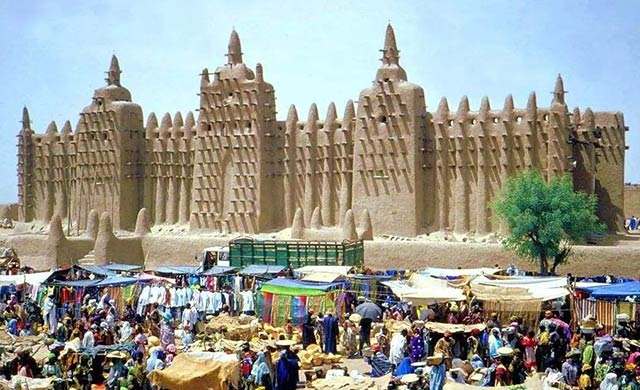 Current infrastructure construction situation in Ethiopia
Ethiopia, the short form of the Federal Democratic Republic of Ethiopia, is a landlocked country in northeast Africa with a total area of 1,103,600 square kilometers and a population of 91 million. It is called as "the roof of Africa" because of its high average altitude of 3,000 meters and large areas of the plateau, which covers two-thirds of the country.
Ethiopia is one of the poorest and least developed countries. Its industrial foundation is weak, which contributes a little to its economy. However, agriculture is the pillar sector of its national economy and export, accounting for about 50 percent of its GDP. Meanwhile, the number of farmers and herdsmen who engage in farming and animal husbandry accounts for more than 85 percent of the total employment.
Except for the huge employment in these two sectors, the land that is suitable for animal husbandry is more than a half of the whole land, so Ethiopia is a big country of animal husbandry, which is mainly for family grazing. However, Ethiopia is one of Africa's fastest-growing economies with an ambitious goal of growing into a middle-income country by 2025 by environmental and sustainable development.
At present, high-rise buildings are built and a steady stream of cars sped along the city roads of Addis Ababa, the capital city of Ethiopia. Moreover, the light rail that winds through the whole city with 4 million population makes this city more modern and brings a lot of convenience to the local people.
In addition to the construction and improvement of the transportation network, Ethiopia is also committed to the development of domestic hydraulic resources, such as the construction of dams and hydropower stations for power generation, which benefits industrial production and people's life, at the same time promote the machinery industry in Ethiopia.
The construction of the transportation network and water conservancy project is currently an urgent and valuable infrastructure project for Ethiopia. It will attract the attention of the Ethiopia government as well as other countries, such as the United States, Britain, China and other countries, which give financial aid to Ethiopia. The World Bank is also investing heavily in infrastructure construction every year.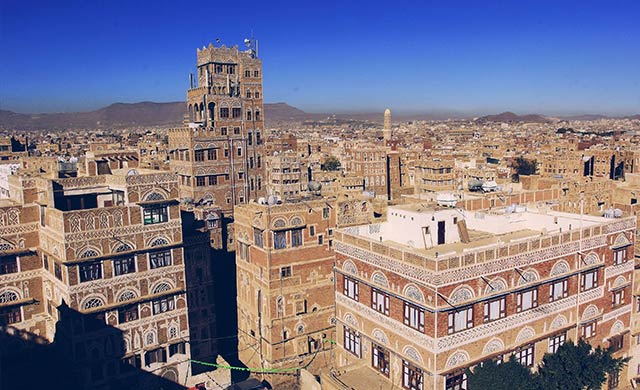 Transportation construction
Now, Ethiopia is committed to building a wide and complete transportation network. As an inland country, Ethiopia has to improve its highway and railway construction, especially railway construction.
For one thing, the majority of the goods are currently delivered by trucks to the Djibouti port, which serves as the gateway to the vast majority of international traded goods (90%-95%); for another, highway transportation is extremely expensive and uncompetitive for trade logistics. Accelerating urban road construction and effectively improving road capacity will be important projects benefiting people's livelihood in Ethiopia. The total highway mileage was 26,550 kilometers in 1997, while in 2014, it reached at 99,522 kilometers. But that is not the end.
In order to achieve the ambitious goal of more than 200,000 kilometers by 2020 and double the length of its road mileage, Ethiopia will continue to develop its transportation field. Railway construction is attracting the attention of the government now and will develop at a fast speed. The road construction will contribute to the development of the entire industrial chain of transportation facilities, including road construction, automobile assembly and urban public transportation. It is believed that under the support of the relative policies that are carried out by Ethiopian government, major breakthroughs will be made in investment in its machinery and trade in related products.
As the Chinese saying goes, "to be rich, build roads first". The improvement of the transportation network is of great help to the economic construction of a country or region.
In addition to roads, there are also railway, air and water transportation. Transportation is closely related to the economic development of a country that is imminent to social progress, economic development, and the needs of the people. Ethiopia is very concerned about the transportation and takes this work as the top priority in infrastructure construction.
In recent years, with the rapid development of the road and railway in Ethiopia, the mileage is increasing day by day and the grades are improving. Besides, the construction of transportation involves a wide range of areas, which requires the coordination of many departments and a large amount of human and material resources.
Therefore, it has greatly promoted the employment situation in Ethiopia, and the constantly improved transportation network has also promoted the domestic trade and even the trade between countries, contributing to better economic development.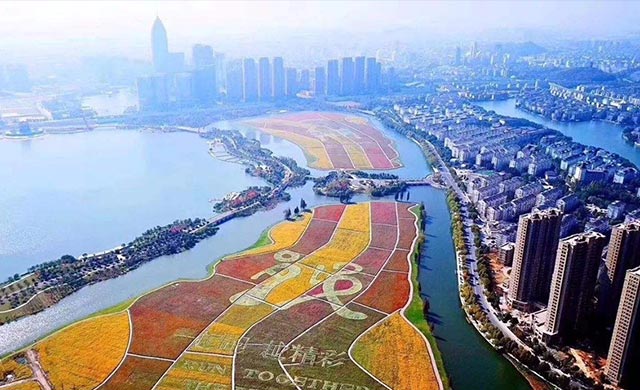 Water projects construction
In addition to road construction, Ethiopia's water projects are in full swing. Thanks to the rugged terrain and heavy rainfall climate, Ethiopia is rich in water resources. Many rivers form a water system covering most of the country, but the huge hydropower reserves far exceed the foreseeable domestic demand.
However, at present, its water conservancy and utilization is equal to less than 2% of the total one and only 15% of the population uses electricity, which greatly hinders people's daily life and industrial electricity demand. The Ethiopian government noticed the huge social impact brought by hydroelectric power and began to pay attention to water conservancy construction, such as building large dams, reservoirs and hydroelectric power stations.
On 3rd January, 2019, Ethiopia Fana Broadcasting Corporate reported that Dr. Selassie Beckley, Minister of Water, Irrigation and Electricity, Ethiopia, told the parliament on Monday that the country had raised 12.31 billion Birr (about 3 billion yuan) for the Renaissance Dam project through bond purchases and donations. And this dam will be completed in 2023 and begin to generate electricity in 2 years.
He encouraged people from Ethiopia to provide financial support to this project because the Renaissance Dam is an expression of a sense of national pride. But he pointed out that the project costs will exceed expectations because of lacking experience, slow response to problems, poor quality of building materials and poor management of locally produced turbines.
The Renaissance Dam is still a goal for the hydropower station, but now there is a larger-scale hydropower station in Ethiopia, called Tekeze Dam, which is a comprehensive water control project integrating water conservancy, power generation and flood control. As the highest double-curvature arch dam, it is made of concrete with the height of 188 meters.
Ethiopia is rich in hydropower resources and has a potential total installed capacity of about 45,000 MW. Therefore, the government is committed to promoting regional grid connectivity and hopes to obtain foreign exchange through the export of electricity. Currently, Ethiopia has reached grid interconnection agreements with Somalia, Kenya, Tanzania and South Sudan, and implemented the Ethiopia-Kenya 500 KV direct current transmission line project. The project is East Africa's first high-voltage direct current (HVDC) power line project with a budget of more than 1 billion dollars, and the construction in Ethiopia will be completed by China Power Technology And Equipment Co., Ltd. in 2019.
Aggregate in infrastructure construction
As we all know, the construction of the infrastructure, such as roads, bridges and hydroelectric projects, is supported by a solid foundation, which is aggregate. However, not all the stones can be directly used as raw materials for construction projects, and the sizes of many natural stones are too large to use.
Quarries for basalt and granite have sprung up in Ethiopia to provide aggregate for infrastructure projects. But the size of natural basalt and granite is 40-60 cm, which needs to be processed by crushing equipment like jaw crusher and cone crusher, and sand making equipment before it can be used in the project. With the hot development of infrastructure projects in Ethiopia, quarries also emerge at the right moment, which directly drives the development of the non-metallic mining industry and related mining machinery industry in Ethiopia.
The sizes of stones commonly used in infrastructure projects are 19 mm, 13.2 mm, 9.5 mm, 6.7 mm and 4.75 mm, and smaller dust. The aggregate can be divided by the size of the nominal maximum particle size, coarse type (nominal maximum size is greater than 31.5 mm), coarse-grained type (nominal maximum size is equal to or larger than 26.5 mm), medium-grained type (nominal maximum size 16 mm and 19 mm), fine-grained type (nominal maximum particle size of 9.5 mm or 13.2 mm), sand (nominal maximum size is less than 9.5 mm), in order to satisfy the need of different sizes of stones in the infrastructure projects, the same kind of material should be processed by the crushing equipment and sand making equipment.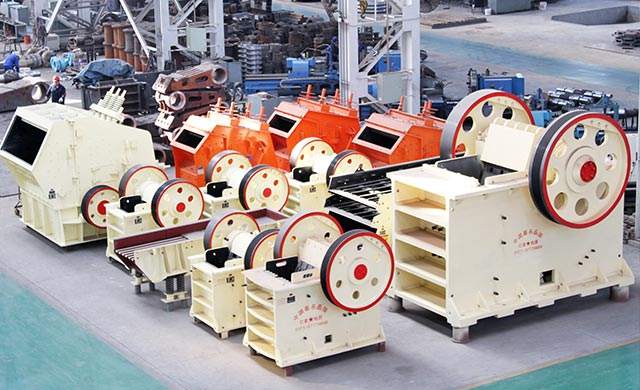 The application of crushing equipment promotes the rapid development of infrastructure projects. At the same time, the successful implementation of infrastructure projects in Ethiopia also promotes the development of the domestic machinery industry and the prosperity of import and export trade. In 2019, the Ethiopian government will still focus on road construction and water conservancy construction. This plan is bound to attract investors from all over the world and it is an opportunity for quarry companies and machinery manufacturers.