"I think for the method of life, the best is respect for labor. All the treasures that can be derived from labor, and all the plight, can be relieved by labor", Li Dazhao once said.
Ingenuity-the spirit of HXJQ
May 1, International Labor Day is a festival shared by working people all over the world. Perhaps when it comes to Labor Day, The biggest concern for people is where to go for holidays. Labor, which is a seemingly historical word, seems to be a little distance for most people. However, in HXJQ, labor becomes a balance that measures the value of each of us. And we put the work into our deep heart, which forms a quality-ingenuity.
Ingenuity is the "standard" of every member of HXJQ, which is deeply in the minds of everyone. No matter how noisy the world is, the heart of the craftsman is absolutely quiet. When talking with workers in different positions, we are often touched by their labor experience, and impressed by their inner perseverance. A thousand words are combined into one sentence, which is "the spirit of ingenuity", also "the spirit of HXJQ".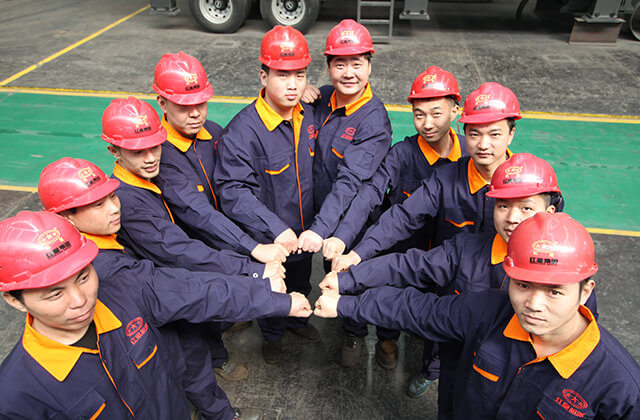 Since the establishment of Henan Hongxing Mining Machinery Co., Ltd. in 1969, a group of staff members had come here, contributing their youth for pursuing their dreams which made HXJQ better and better. As a result, their hard work and selfless dedication have created a magnificent heroic epic that HXJQ is becoming stronger and stronger, and the brand is world-renowned.
What have our R&D personnel been doing
When it comes to mining equipment, it occurs to many people that research and development(R&D) is very important. R&D is the top priority of a product. It is the core and root of the device. Since its establishment 40 years ago, HXJQ has independently developed different series of products, such as mobile crushing plants, jaw crushers, sand making machines, and other high value-added products. These products are not only sold well in China but also exported to more than 100 countries, sought by foreign customers. All of these achievements are attributed to the joint efforts of all HXJQ family, and R&D personnel plays a pivotal role in it, who are the real "trader" behind these devices.
For the R&D personnel, the "ingenuity spirit" means persistence and innovation. Ingenuity is to persist, but also to focus on. In order to develop higher-end mining equipment, they seek continuous innovation, focus on core technologies to provide customers with more cost-effective equipment.
Firmness, practicality, innovation, and excellence are the constant style of R&D personnel. Those high quality, high technology, and high requirements mining equipment have witnessed the unremitting efforts and high pursuit of HXJQ R&D personnel that provide customers with higher quality and higher standard using experience, such as HX series mobile crushing station, HD German version of jaw crusher, HVI new sand making machine, PCZ type heavy hammer crusher and other high value-added products. Labor not only brings excellent quality to HXJQ, but also reflects the value of R&D personnel. We pay tribute to every R & D personnel who are struggling on the front line of research.
HXJQ staff-they are doing like this
Looking around us, whether it is an ordinary staff or a technical expert or technician with professional skills, as long as he has the ingenuity spirit of "proficiency" and "profession", he can always bring invisible infection and strength to the people around him which make people unconsciously align with him. Even if we are engaged in a job that is completely different from him, it will be convinced by his excellent skill.
At HXJQ, not only the R&D personnel working in the first line of mining equipment have the spirit of research and development, but also every person is using his own hands to write extraordinary life chapters in their respective positions. Among them are data personnel, parts surveyors, lathe masters, forklift masters, customer service personnel and full-group installation and after-sales engineers. Although the roles are different, happiness is the same, that is, "the happiest most and glorious thing is work". Today, let us listen to the stories of these ordinary staff members, learning their skills, craftsmanship, and taste.
1.Data worker
He has neither special honors nor earth-shattering achievements, but he has always been silently persisting, earnestly completing every task and doing every little thing. He checks more than 2,350 copies of data every day and never has an error.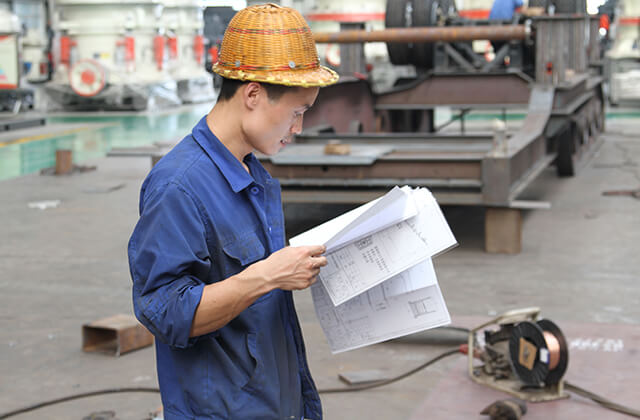 Since coming to HXJQ in 2015, Mr. Liu has been sticking to the forefront of the data check group. In the work, he is meticulous and conscientious. And he has completed almost perfect every time once he has taken over the verification work. Not only has he been affirmed by the leaders, but his colleagues around him have also praised him. His hard work and persistence have witnessed the relentless pursuit and positive development of HXJQ.
2. Parts surveyor
Every post deserves to be affirmed and respected. Nearly a hundred parts are produced every day, which means that they are measured nearly a hundred times a day by the surveyor. There are more than 560 parts are produced every week, and the pass rate is as high as 99.9%. Maybe he has no great feat, he is just a surveyor of HXJQ.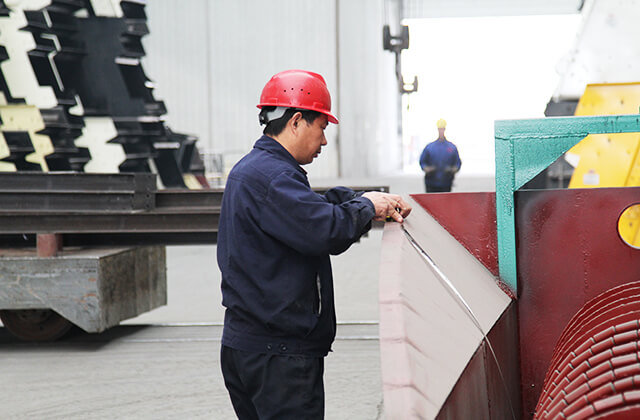 The surveyor Master Zhao has been in our company for 8 years, doing the same work day after day, years by years. However, Master Zhao is not afraid of being tired. And in his spare time, the most cherished thing is how to better measure parts accurately, minimize the deviation rate, and provide high-quality parts for Hongxing customers.
3. Lathe master
He insists on his three-inch land. Every time he waves his hand and makes a fist just for the accurate landing of the goods and sending the equipment to the customer in perfect condition. Each month, he commands to lift the cargo more than 1890 times, and each time it is accurately landed. He is the most common person in the company but insists on doing the most extraordinary things.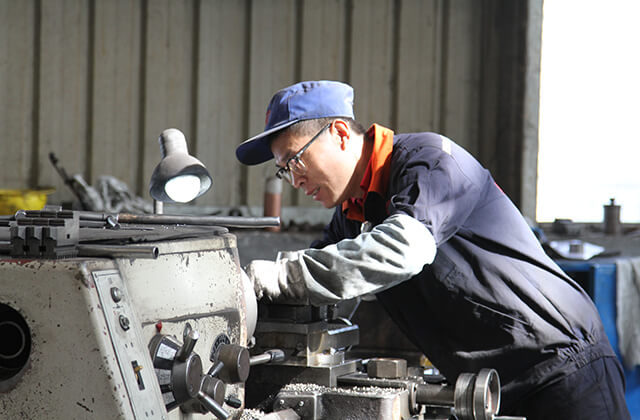 The Master Li is an old employee of the Hongxing Group, who has been working in the company for ten years. Since entering the company, Master Li has been strict with himself and loyal to his work. Because of his careful and meticulous work, and his kind and amiable quality, he is loved by many colleagues. And eventually, become a lathe master as a result of the trust of colleagues, can be described as deserved.
4. Forklift master
He is in a few places, holding the steering wheel and moving freely through hundreds of instruments and parts. His eyes are firm, insisting on doing simple work, and writing the most beautiful poems with effort and sweat. Every year, he starts forklift 11,680 times, which are safe and stable every time.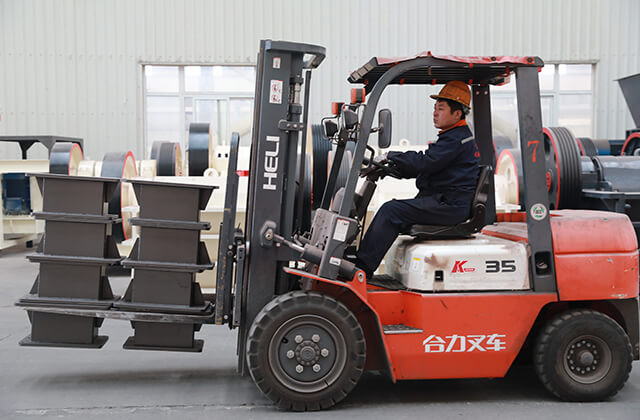 For more than ten years, the forklift Master Hao has been at the first line of forklift trucks. He has already become a veteran of HXJQ. The parts of the product given to him are always neatly and accurately placed in the position where they are divided. Colleagues know that he could handle every part that can't be fixed, and the "spirit of HXJQ" that making every small thing perfect is perfectly reflected in him.
5. Customer service officer
She is a lovely customer service member, a hope in the eyes of customers. The voice is her warmest and the most powerful weapon, helping customers solve one question after another. Even if she can't be seen by any customer, she still silently sticks to her ordinary post. She answers the call 1523 times a month, and each time is gentle and patient.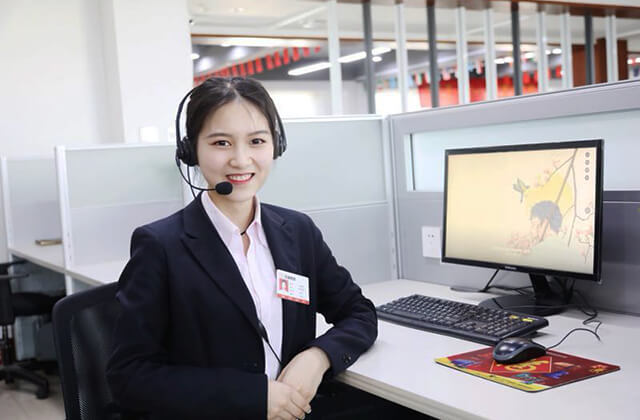 Dai is a member of many HXJQ customer service officers. After half a year of the job, from the beginning of the poor understanding of product knowledge to the current situation that can quickly and accurately answer a variety of customer questions, she has long been from a fresh customer service officer grown into a powerful assistant who can work on her own. If she is not familiar with the product knowledge, she will work overtime to learn, and if she can not answer customers' questions, she will continue to ask the old staff until she learns. The speed of her growth is both astonished and appreciated by colleagues, all of which stem from her efforts at work.
6. Full-group installation and after-sales engineers
They are engineers who are the company's most powerful support and the most trusted partner of customers. HXJQ installation engineers are skilled and experienced, and can easily handle various installation environments to ensure the safe and reliable installation of equipment at the customer's production site. After-sales engineers often contact customers to learn the current situation of the equipment. Once the customer encounters technical problems, the engineer will patiently communicate and guide the customer. If they can't solve the problem online, the engineer will immediately go to the scene to do a comprehensive inspection and training of the equipment, so that customers will never have to worry about it. No matter it is a windy and rainy day, the engineers will not be stopped, which is the heroic qualities of our engineers. Let us pay tribute to the whole group of installation and after-sales engineers.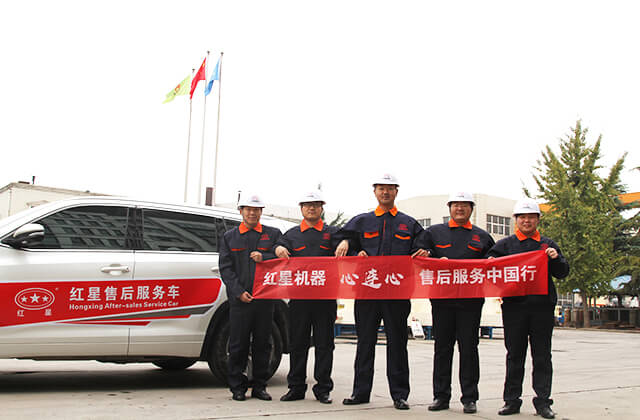 Be ordinary or not ordinary, it is a question
It's easy to do one thing well, but it's hard to stick to everything. They are ordinary but not ordinary, repeated but not repeated. Every insistence stems from the inner pursuit of quality.
Behind the normal operation of the company, there is always a group of people silently sticking to their jobs. They silently write their own ordinary stories with sweat and wisdom. In fact, there are many posts that don't have a detailed list in the article. Here we pay our tribute to every worker in HXJQ. Each busy figure is worthy of gratitude, each labor should be given due respect, and each dedicated laborer deserves admiration. After the labor, remember to stop and enjoy temporary rest and satisfaction, which is the source of all joy and beauty in the world. The laborer is the most beautiful person, and I wish all the workers a happy holiday on May Day.
Epilogue
Do the best, they never slack off
In an orderly manner, they are waiting at all times
Offer warm service, they spare no effort
Be hard-working, they are conscientious
Be meticulous, they are striving for excellence
No matter wind or rain, they are not stopped
They are ordinary members of HXJQ
Every earnest person deserves to be applauded
HXJQ, pays tribute to every worker