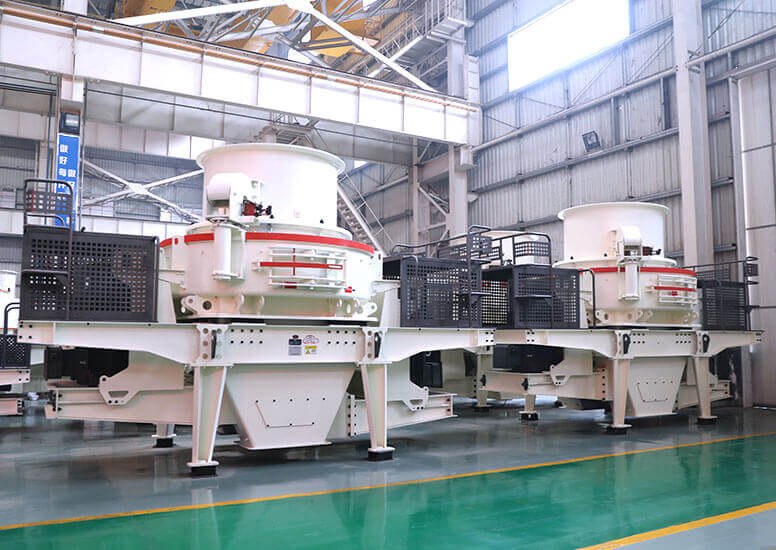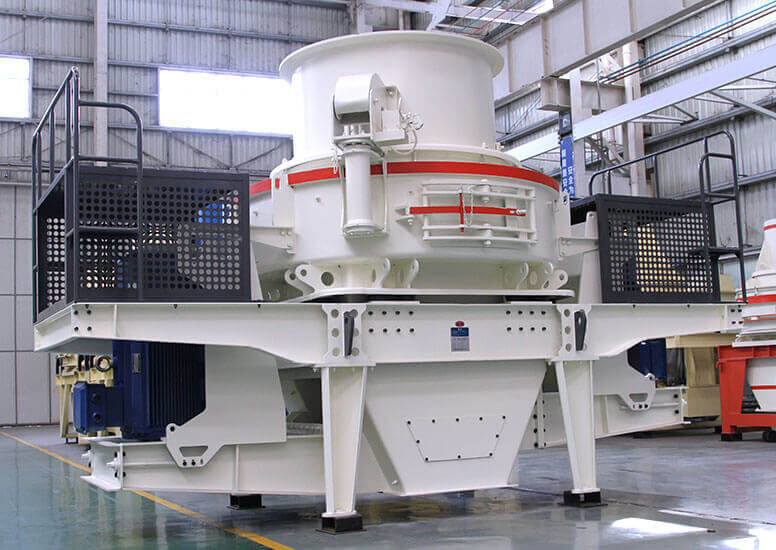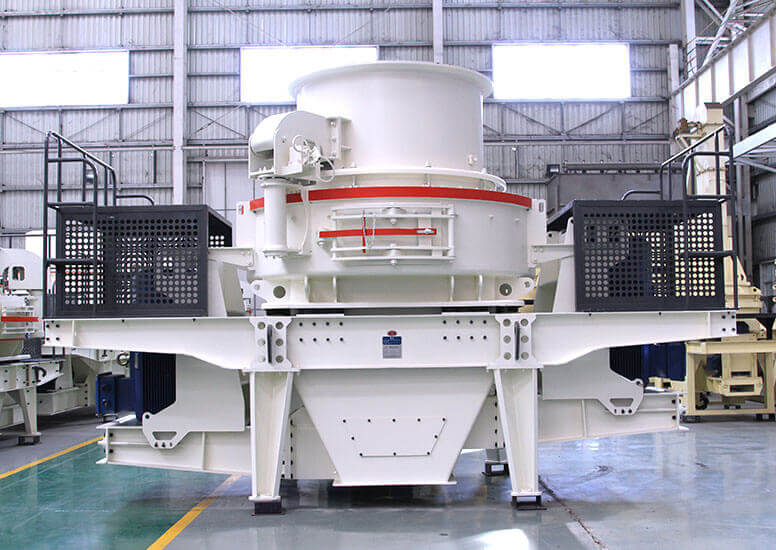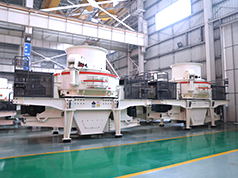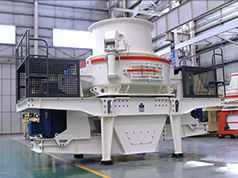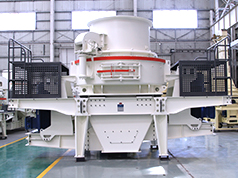 A brief introduction to HVI sand making machine
HVI sand making machine is one of the most advanced sand making equipment, whose structure has been upgraded, working performance further improved. It is suitable for making and shaping sand, and both capacity and quality have been greatly improved in HVI series sand maker. And it is the new rising star in sand and stone equipment, which can be used to crush metal and non-metal ores, process building materials, make and shape sand.
The applied areas of HVI impact sand making machine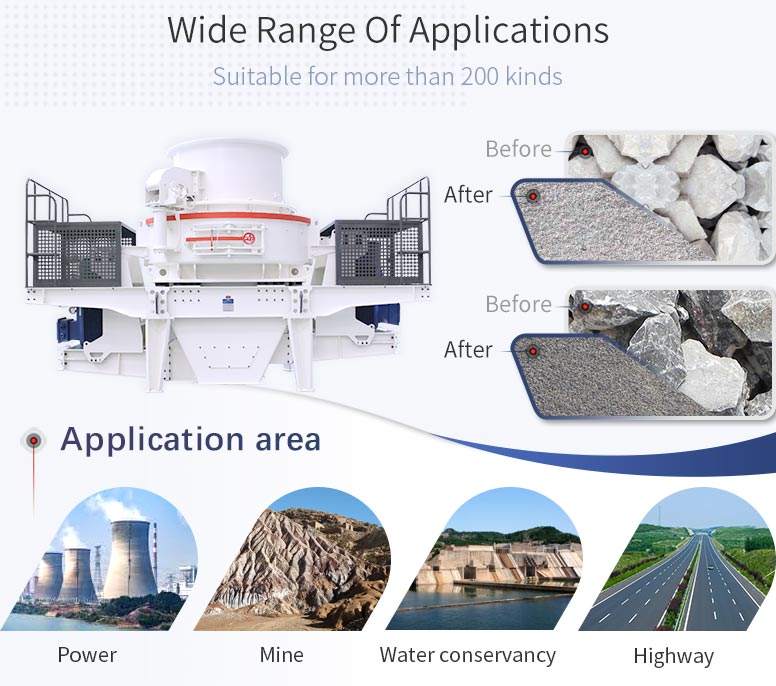 The applied areas of HVI sand making machine
Make sand by pebble, ores (such as limestone, granite, basalt, andesite, diabase), tailing ores, aggregate chips, etc.
Produce building aggregate, road fabric, concrete and cement.
Produce artificial sand and shape stone materials used for water conservancy, high-grade road, expressway, high-speed railway, bridge, airport pavement, municipal engineering.
Crush materials before grinding them, mainly used in the industries of building, metallurgy, chemical engineering, fireproofing materials, cement, etc.
Crush materials which are highly corrosive, mainly used in environmental projects such as sulfur removal and crushing steel slag and construction waste.
Produce glass, quartz sand and other high-purity materials.
The performance and advantages of HVI sand making machine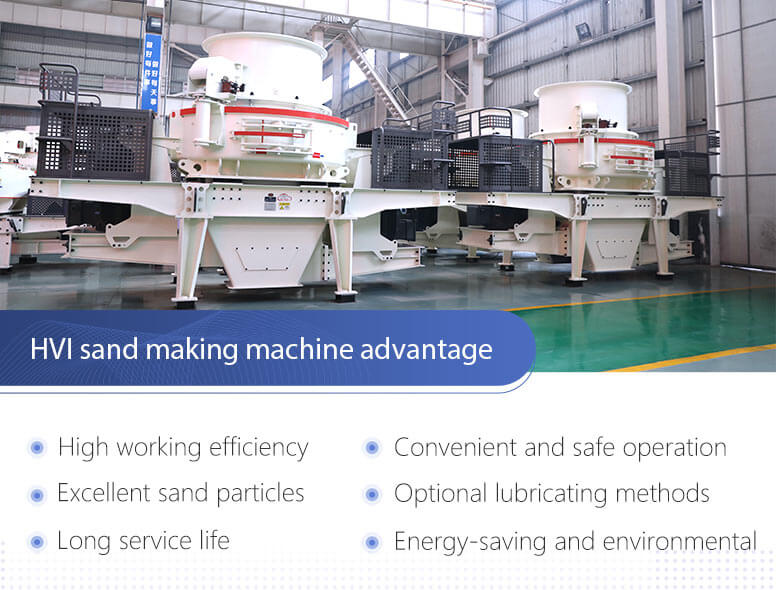 The performance and advantages of HVI sand maker
1. High working efficiency
It adopts a deep cavity which makes more throughput of materials and realizes two feeding methods of central feeding and sides feeding, to reduce the downtime effectively and improve the working efficiency greatly.
2. Excellent sand particles
The sand making machine has the functions of making and shaping sand. And the finished products have uniform particles and there are fewer needle-like materials.
3. Long service life
The combination of new upper and lower peripheral shields are designed to reduce the wear of the materials, and there are three throwing heads, which can be replaced after being worn, which greatly improves the service life of the wearing parts and reduces the frequency of replacement.
4. Convenient and safe operation
It adopts a hydraulic device, which is helpful to check the equipment during production, reduce the failure rate of HVI impact sand making machine, and ensure the safe operation of equipment.
5. Optional lubricating methods
The bearing housing is designed for thin oil type and grease type which is easy to interchange, and the lubricating methods can be flexibly selected according to the demand.
6. Energy-saving and environmental
The energy-saving and environmental motor is equipped with reasonable coordination between the components. In the production process, the dust is less spilled and the noise is low, which meets the requirements of green production.
Working principle of HVI sand making machine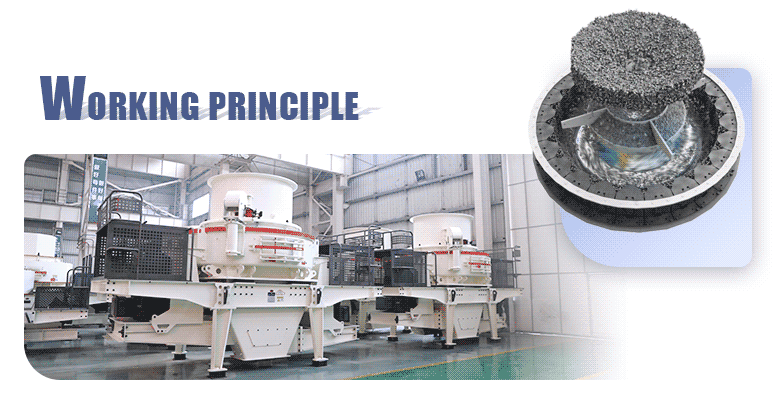 Working principle of HVI sand making machine
The motor drives the spindle of the bearing cylinder to rotate at a high speed, and the rotor rotates with the spindle at a high speed. The material entering the impeller is accelerated by the impeller and then sprayed into the crushing chamber, colliding and grinding with other materials in the crushing chamber, so as to achieve continuous crushing and shaping of the material. The processed material is discharged from the lower part of the body. The crushing method is "stone -hitting-stone principle", and the method is mainly applied to the shaping and crushing of stone.
In addition, the equipment is also equipped with a "stone-hitting-iron" crushing method. Unlike the stone -hitting-stone principle, the material is ejected from the rotor and collides with the counter-attack block installed in the crushing chamber to finish the sand making process. This crushing method is mainly suitable for crushing process
HVI sand making machine structure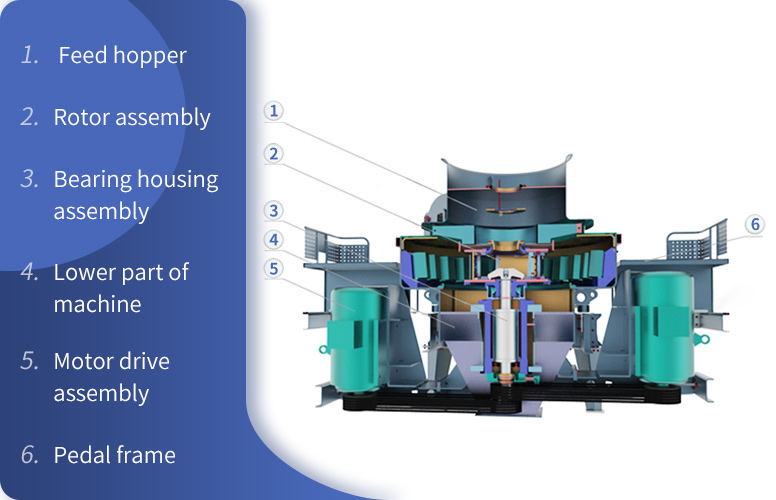 HVI sand making machine structure
Introducing German and American innovative sand making machine production technology, and combining with years of sedimentation experience of the manufacturer, HVI sand making machine is created, which mainly consists of feeding port, rotor, frame, pulley, control device, liner, casing, motor, discharge port and other components.
The new structural design enables it to have a wider range of applications and broaden the value of market applications. It can process various stones such as limestone, pebbles, quartz stone, marble, dolomite, granite, iron ore, etc. The HVI sand making machine is good equipment for the sandstone material factory to establish a production line.
Customer case
Customer requirements
Working site: Vietnam
Raw material: river pebbles
Capacity: 200 t/h
Feed particle size: 50-200 mm
Finished product specification: 0-5 mm artificial sand
Investment cost: $250,000
Configuration of the production line
| | | |
| --- | --- | --- |
| No. | Model | Quantity(set) |
| 1 | Raw material warehouse | 1 |
| 2 | SC160 cone crusher | 1 |
| 3 | B1000×23 m conveyor | 1 |
| 4 | B1000×24 m conveyor | 1 |
| 5 | HVI1250 sand making machine | 1 |
| 6 | 2YK2460 vibrating screen | 1 |
| 7 | B1000×27 m conveyor | 1 |
| 8 | B800×28 m conveyor | 1 |
| 9 | B1000×15 m conveyor | 1 |
| 10 | 3020 sand washer | 2 |
Since the end of 2017, the Vietnamese government has imposed restrictions on natural sand mining because the wild mining of natural sand in Vietnam has led to the exhaustion of sand and gravel in recent years, and Vietnamese experts estimate that natural sand in Vietnam will be exhausted within five years.
In April 2018, Mr. Phan of Vietnam posted a message on the website, saying that he would like to know about the river pebble sand production line of the HXJQ Mining Machinery. After receiving the message, our engineers immediately contacted Phan, and after learning about his project, the engineer introduced a 200 TPH river pebble sand production line to him.
Nowadays, this production line has been officially put into production for more than a year. Due to the lack of natural sand in Vietnam, the artificial sand market is at a rapid increase for a period of time.
Customer feedback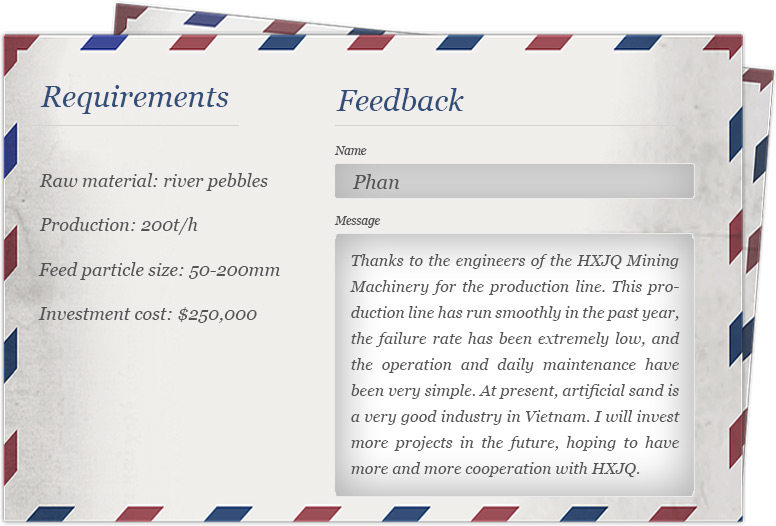 Customer feedback of HVI sand making machine
In January of this year, Mr. Phan gave feedback to our after-sale service department. He said: "Thanks to the engineers of the HXJQ Mining Machinery for the production line. This production line has run smoothly in the past year, the failure rate has been extremely low, and the operation and daily maintenance have been very simple. At present, the artificial sand market is a very good industry in Vietnam. I will invest more projects in the future, hoping to have more and more cooperation with HXJQ." We are very happy to receive such good news, also hope that Mr. Phan will develop better and better.
HVI sand making machine manufacturer
HXJQ Mining Machinery as the mining machine manufacturer has committed to research HVI sand making machine for a long time and already understood the techniques of HVI sand machines. HXJQ can supply excellent equipment with cheap price and perfect after-sale service to ensure smooth production.
If you are interested in our HVI sand making machine, please leave your message on the right form, and our engineer will contact you as soon as possible.